BE Furniture Sales supplies a wide range of cafe, bistro and fast food restaurant furniture in Leicester. Our commercial furniture is selected for their style, their durability and their craftsmanship, easy to store and even easier to put to use. For this reason our furniture can be found in McDonalds in Market st, Leicester to Subway in St Nicholas Pl.
We also offer bulk buy discounts on certain products which makes updating your furniture inventory more cost effective. So, if you are thinking of buying one bistro set or 3000 chairs give us a call or email us with your requirements because you will find our quality of service and furniture, coupled with our low prices pretty much unbeatable.
Furniture for Cafes, Restaurants & Bistro's in Leicester
Café, Restaurant, Bistro Chairs
Cafe & bistro chairs are available in plain aluminium bistro chairs, rattan, durawood and a selection of colours. Most of these chairs are also available in sets
Café, Restaurant, Bistro Tables
Cafe & bistro tables have a range of finishes from aluminium to ash wood tops, acrylic and tolix in either square and round versions.
Bistro Table & Chairs Sets
Table & chair sets comprise of a 60cm diameter bistro table and four bistro chairs in a range of finishes from rattan, plastic durawood and ash.
Bar Stools & Counter Stools
Bar and counter stools are available in a range of materials and styles, from aluminium, acrylic, leather and powder coated steel.
Bar Tables & High Tables
Bar tables are available in a range of materials and finishes, from wood, aluminium, polished chrome to black powder coat steel with matching bars stools also available.
Bar Table & Stool Sets
Bar table and stool sets include one bar (high table) and two bar stools suitable for cafes, bistros, bars and the home.
BE Furniture Sales offer delivery to restaurants in Leicester by courier or our own fleet of vehicles.
Please contact us if you cant find the chairs and tables you are looking for.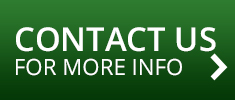 BE Furniture Sales

Get on Leicester Western Bypass/A46 from Anstey Ln
Follow Leicester Western Bypass/A46 to B676 in Six Hills. Take the B676 exit from A46
Follow B676 and A6006 to Welby Rd

BE Event Hire & Furniture Sales
Welby Rd, Asfordby Hill, Melton Mowbray LE14 3RD
BE Furniture Sales