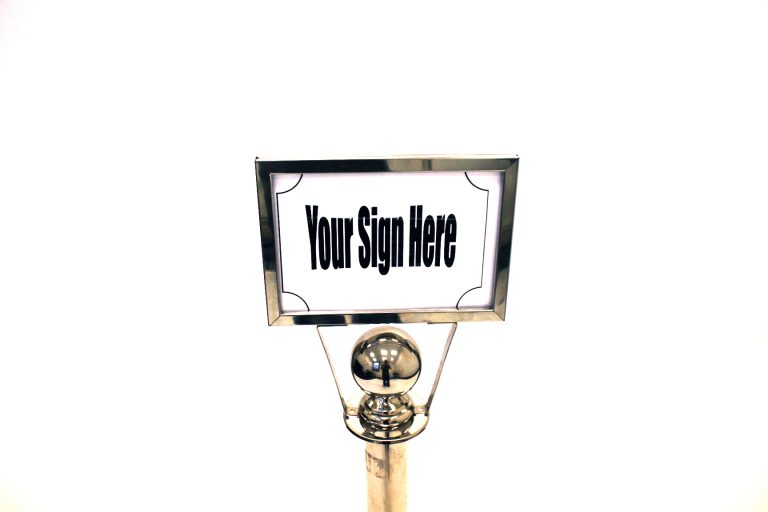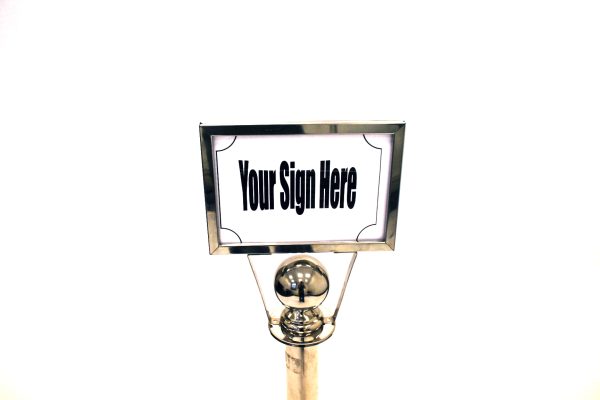 A4 Barrier Post Sign Holder – (Landscape)
From £15.00 excl. VAT/ £18.00 inc. VAT
Quantity Discounts Available:
Prices shown excl. VAT
Description
Ideal for displaying A4 posters and signs on barrier posts.
Polished Stainless Silver Steel Finish.
Simply fits on top of a barrier post so very easy to move around from post to post
In landscape orientation.
Also available in A4 Portrait version.
Product Code
A4SHPL
Need any help? Call 01664 812627