The number one thing in media reports for the past few weeks has been the coronavirus. This has led to the World Health Organisation (WHO) declaring the outbreak as a global pandemic. The virus's spread has led to the shutdown of schools, cities, and even countries in an attempt to stem the progress of the outbreak. All the attention and government action has fuelled alarm on what will happen next and what it means for the present.
With the closures of businesses being instituted by local governments, one group that is becoming increasingly is restaurant owners. What are they to do in this time of uncertainty?
What is the Coronavirus?
Commonly referred to as the coronavirus, this virus is one out of a group of viruses that are classified as coronaviruses. Other recent outbreaks of coronaviruses include SARs (SARs-Cov) and MERS. When it initially appeared in media reports, it was commonly referred to as the novel coronavirus. This just meant that it was a previously unidentified strain of the coronavirus. The technical name for it at the time was 2019-nCoV. Eventually the virus became formally known as SARs-CoV-2. Currently, the name COVID-19 has been gaining popularity in mentions. This is the name of the disease caused by this particular coronavirus.
The fatality rate of Covid-19 is lower than that of previous coronaviruses and is primarily lethal in the elderly and persons with underlying respiratory or immune system issues. The symptoms of coronavirus include fever, cough, and shortness of breath. Typical symptoms may appear between 2 and 14 days after exposure.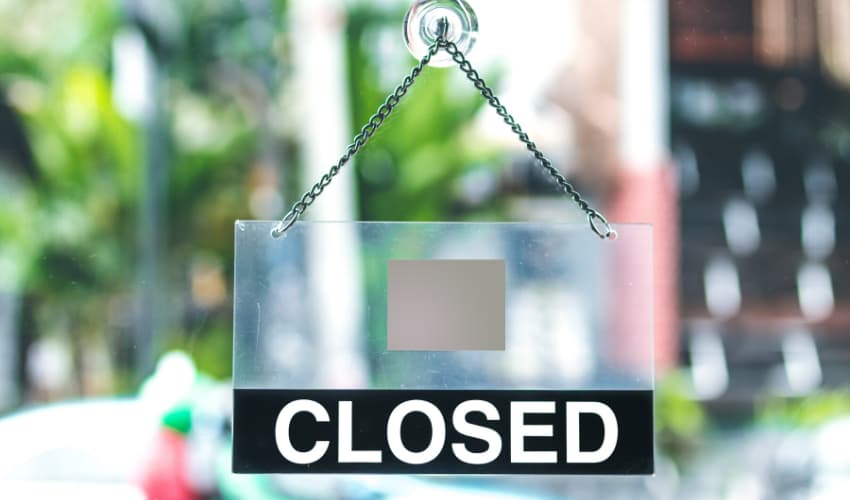 What is Happening to Business?
The fear surrounding the coronavirus has led to declines in dining out by 7% according to UK Hospitality (increasing daily). Reservations across the board are down by 50%. With declines in business come declines in profit which does not bode well for any business.
What Should Restaurant Owners Do?
Recognising how the virus spreads and what can be done to lessen its spread is essential for restaurant managers. The virus that causes Covid-19 is primarily spread through things such as coughing and sneezing on people within 6 feet. Another major form of transmission is by surfaces being contaminated by employees and customers who have the virus. Prevention measures can be taken to guard against this in the form of making sure that sick employees make sure that they take time off. Also regularly cleaning surfaces that come into contact with people is helpful. Make sure that your employees clean these areas often with the proper cleaning supplies.
Owners of restaurants should encourage their employees to remain at home when they are sick. The recommendation is that employees who have had a fever, signs of a fever, or other symptoms associated with the coronavirus not return to work for at least 14 days after they are free of these symptoms without the use of any type of medication which may mask the symptoms. With the closure of schools, employers should try to make sure that flexible policies exist to allow for employees to remain at home to care for sick children. These same policies should be in place for employees with elderly parents or family members that have underlying respiratory problems.
Encouraging good hygiene among employees is also important. Be sure to remind employees to frequently wash their hands using soap and warm water for at least 20 seconds. It is also recommended that individuals refrain from putting their hands near their face. Also make sure that alcohol-based hand sanitizer with at least 60% alcohol is available and encourage its regular usage.
While there is no evidence that suggests that the coronavirus is being spread through food, it is important to make sure that the source of materials used in your business is not affected. A series of shutdowns across the globe may cause supply chain issues in materials used in day-to-day operations. You may need to look into alternative sources for your regular products or change your menu based upon what is actually available.
As a food business:
Review the country of origin of all raw materials, it may be some items are restricted due to travel lock downs
Ensure that the 3rd party accreditation of your suppliers is up to date
Be alert to food fraud. If food is short supply it creates demand, and that increases the chance of food fraud
Review business travel, especially to affected areas. Postpone where possible and utilise certificates of analysis until normal business resumes
Ensure a thorough return to work processes for all staff following illness and holidays – regardless of destination
Avoid cross contamination (as always) and ensure food is thoroughly cooked through
Unfortunately, all of the precautions in regard to proper hygiene and food safety will not matter if business closures, quarantines, or fear prevent people from going out in the first place. One of the main things to remember in this situation is that regardless of revenues, bills still have to be paid. It is suggested that businesses immediately contact their landlords and try to figure out payment options for rent. Restaurant owners should see if the landlord is willing to do a deferral of rental payments or some form of payment option. Most landlords would rather deal with late or broken up payments than forcing your business to close and then receive no payment at all. The key here is to communicate with them early so they are aware of your situation and a plan can be put in place early.
It may also be possible that your rental agreement has a force majeure clause included in it. A force majeure clause is one that frees parties from accountability in the event of what is an extraordinary circumstance such as an act of God or war. While typically invoked in situations such as tornadoes or hurricanes, the coronavirus is in fact a force majeure which should allow for the invocation of the clause if included in the contract. These are not always present in rental or lease agreements, but they are definitely worth looking into.
Employees should also be made aware of the status of the business and plans for the future immediately. During this time, employees still have financial obligations that they are required to meet. With the reduction in business is expected a need to reduce labour costs. In dire situations this may require you to layoff personnel. Prior to going to that drastic measure, try to lower the hours of employees. Understanding that employees are aware of the situation and would rather receive half their previous hours than no hours at all is essential. Having an upfront conversation with employees will go a long way in making sure they understand what is going on. This also allows them to make the necessary plans on their end in regard to finances.
Contact HMRC sooner rather then later before you get into difficulties. HMRC has also released a set of measures to support businesses during COVID-19 disruptions:
Guidance for employees, employers and businesses in providing advice about the novel coronavirus, COVID-19:
Informing Customers
Restaurants can keep their customers informed via their Google My Business listing which can include:
Special Hours: Marking reduced hours or closed days other then your already set hours
Google Posts: Use Google posts to update customers or inform them if you are converting to take away only, or if you have reduced seating capacity to provide safe spacing
Take Away in Title: GMB will allow you to add "- Take Away Available" within your business name for the duration of this pandemic
If you are having to close the restaurant you can contact Google business support to add a "temporary closed" banner on the main listing.
Related Articles