BE Furniture Sales offers a range of retractable stretch barriers that are ideal for retailers dealing with social distancing requirements and the Christmas shopping queues.
Retractable stretch barriers provides a quick and manageable way to fulfil Government requirements
Ensure a distance of two meters between customers and staff
Limit customer numbers to ensure spacing can be observed
Queue control with adequate social distancing
Use signage and controls to control the flow of movement whilst maintaining distancing
BE Furniture Sales can supply up to 4000 retractable stretch barriers at a time and for next day delivery nationwide.
Retail Retractable Stretch Barriers
BE Furniture Sales also offers bulk buy discounts on all of our crowd control systems.
Our sister company provides these social distancing control to hire, with long term hire rates to help businesses through this unprecedented times.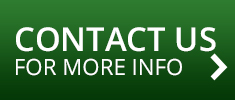 Related Articles