"How do I choose what size restaurant tables to get?" or "How do I design a seating area for my cafe?"
We attempt to unpack some of the basic information you need to know regarding commercial restaurant and cafe furniture.
Categorise Your Restaurant
First, you have to categorise your restaurant by formality, price, and menu. When it comes to formality, you have casual restaurants, cafes, fine dining restaurants, and bars. The price range is another important factor to consider when designing your restaurant's interior. You can choose from upscale, mid-scale, or budget restaurants. Lastly, the menu of your restaurant will determine what kind of furniture you need in your establishment.
Your Budget
Always take into consideration how much money you are willing to spend on remodelling or renovating your restaurant because this will help you decide which type of furniture is best suited for your business. If you have a small budget for remodelling or renovating your business establishment, then it would be wise to purchase simple but elegant commercial cafe furniture that doesn't cost too much money. However, if you have a larger budget, then there are many different types of furniture that you can buy for your cafe, such as tables and chairs, bar stools, and more.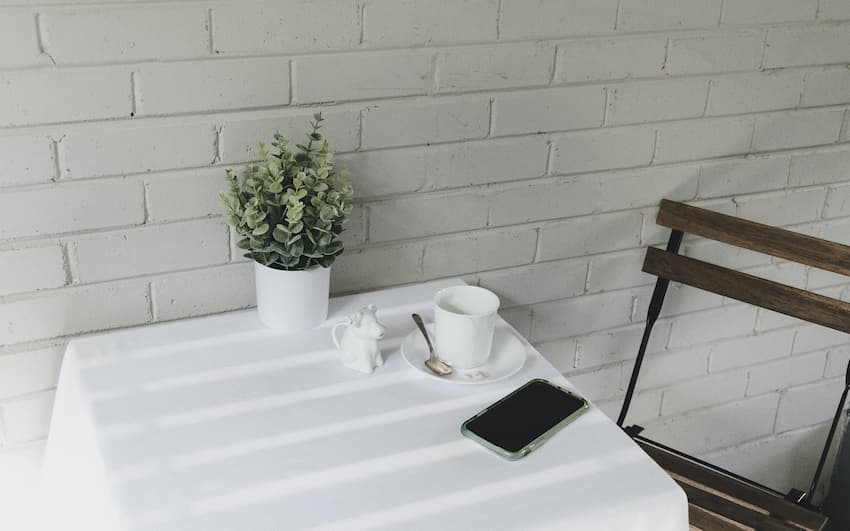 Foodservice Venue
Fast food restaurants
Fast food restaurants need to have efficient layouts so that customers can be served quickly. These businesses usually have large seating areas with tables arranged in rows so customers can be seated quickly and efficiently. seating needs to be functional, hard wearing and wipe clean. Larger fast food franchises may look table tops with electronic payment systems built-in, which means customers can pay without leaving their seats.
Family-friendly restaurant
When designing a family-friendly restaurant, consider how you want customers to feel when they enter and how they will spend their time while eating at your establishment. The ambiance should be warm, inviting, and comfortable so people don't feel rushed through their meals or pressured into spending more money than they want to spend.
The best type of commercial furniture for this type of restaurant is made with materials that are durable enough to withstand heavy use but not so heavy that it would be difficult for families with children in tow to move around the space themselves if needed. Wood is always popular because it has an organic feel that can be incorporated into any design scheme — from rustic wood tables surrounded by bench seating to more modern styles featuring sleek lines and modern colours.
Fine Dining Furniture
In the world of fine dining, there is a high level of expectation for the design of your space. The décor, lighting, and furniture all play an important role in creating a memorable experience for your guests.
Design Tips:
Lighting
Lighting is key when it comes to creating an inviting atmosphere. You want to make sure that every table has sufficient light so that you can read the menu. The level of lighting should reflect your establishments category. Dimmable – fine dining, Mid level – family, Bright – fast food.
Seating
Seating arrangements are important because they set the tone for how people view your restaurant. If you want people to feel comfortable, cosy, and relaxed during their meal, then you might want to consider having booths instead of tables with chairs. If you want people to feel more formal and professional, then perhaps the more traditional table-and-chair setup would be better suited for your business.
Appeal
You also want your customers to enjoy their experience more than just functional items, so try adding some decorative touches such as flowers or candles around the room – these will make it look more inviting for guests.
Steak house
The décor is usually rustic, with wooden ceiling beams and booths, dim lighting, and leather seats. The atmosphere is generally very quiet, but the food is very loud. As the name suggests, steaks are the main attraction on the menu.
A steak house can be divided into three parts: dining area, bar area, and kitchen area. The dining area is where customers sit down to eat their meals. It's usually divided into two or three sections separated by curtains or walls. The bar area is where customers can order drinks from or just hang out with friends while waiting for their table at the restaurant. The kitchen area is where all of the cooking takes place; both cooking your food as well as preparing it for serving to customers once it's finished being prepared.
Banquet / Event Venues
A banquet hall is a place where you have to think about the furniture design and style for the majority of events (weddings or corporate).
Size: Your furniture requirements will be venue size dependant and styles appropriate to type of venue. Weddings normally 5 & 6 foot round banqueting tables and conference venues opting for trestle tables.
Colour: For purpose built multi venues, neutral tones to allow for multi purpose decorations. Whilst converted building (barns) have their own unique charm and colour. Furniture should enhance the venue.
Design: Banquet chairs are available in a variety of colours and budget options.
Casual vs. Upscale
Casual / cafe dining is characterised by a warm, friendly atmosphere and relaxed décor. Customers can come in wearing their workout clothes or even jeans and a t-shirt. Smaller bistro table options work well with wipe clean surfaces.
Upscale restaurants offer a more elegant dining experience for their customers. Tables are dependant on layout but are not intended to be wipe clean for fast service, rather these will have tablecloths or bespoke natural polished wood, stone surfaces.
To give your customers the best possible dining experience, your furniture needs to withstand daily use, functional enough to facilitate high volume traffic, and attractive enough to match the décor of your business.
Related Articles