If you've been on the hunt for a new outdoor chair or patio set but there are tons of commercial furniture options available online, but not all of them are created equal. To help you cut through the clutter and find high-quality commercial outdoor furniture that fits your needs and aesthetic preferences, we've put together this guide to help you buy with confidence.
Factors to Keep in Mind when Choosing the Right Outdoor Furniture
Before you start shopping around for commercial outdoor furniture, it's essential to think about what you need and wants in your purchase. Before hunting down the perfect chair, table, or sofa for your outdoor area, think about the following factors.
Style & Design
There are tons of different styles to choose from when looking at the commercial outdoor furniture. First, you have a modern design that is straight-lined and easy to clean. If you prefer traditional or classic design, there are many pieces that can achieve that look. If you want something more unique, there are many companies that specialise in rustic furniture.
Style is also important when thinking about commercial outdoor furniture because it helps you decide what colour scheme matches your design needs. Many commercial outdoor furniture comes available in an array of colours. You can choose from vibrant greens or blues for a tropical feel to browns, tans, reds, and yellows for a traditional look. If your chairs are going to be used inside and outside, you might consider investing in neutral colours that will work no matter the location.
Size and Appearances
Commercial outdoor furniture is not the same as indoor furniture in terms of size and appearance. When choosing your patio set, you need to pay attention to both weight and size limitations. Many commercial outdoor furniture pieces are large and bulky, so you will need to make sure that your outdoor area has enough space available for adequate storage and movement. You also need to consider whether or not the commercial outdoor furniture will be left all the time outdoors (not recommended, it should be stored during harsh winters). Make sure that you choose furniture that stands up well when left outdoors in the sun and rain.
Durability & Comfort
Another quality to think about when purchasing commercial outdoor furniture is durability and comfort. The best commercial outdoor furniture pieces are sturdy and quality construction, with a comfortable seat and back. This will ensure that you get a good return on your investment, and your chairs will be able to withstand years of use outdoors.
Initial Cost & Maintenance
Another consideration is the initial cost involved with purchasing commercial outdoor furniture. You want to make sure that you are getting a piece that will last for years, but one that is within your budget, before making the purchase. In addition, it's vital to look into maintenance costs for all of your commercial real estate furniture options before making the final decision.
When looking at the maintenance costs for commercial outdoor furniture, you need to think about several different factors. You want to make sure that you will be able to maintain your furniture without too much trouble and that it won't cost you an arm and a leg to clean and maintain. If the pieces are going to be left outside all year, they need to withstand harsh weather like rain and sun. Look for commercial outdoor furniture made of sturdy materials like teak, aluminium, or wrought iron. You will want to make sure that the furniture is well made and doesn't have any problems, so you will have to consider things like warranties and other maintenance costs and your budget.
Space & Storage
When you are looking for commercial outdoor furniture, it is crucial to think about how much space you have available. Many pieces of commercial outdoor furniture are bulky and take up a lot of space, so it will be necessary that you have enough room available for storage and the piece itself. If you aren't going to be storing many items inside your garden furniture, you may want to choose a smaller chair or table instead of a set with too many pieces.
Safety
It would be best if you also thought about the safety of the commercial outdoor furniture you are choosing. There are a lot of pieces available that will get damaged by water, meaning that you need to make sure the furniture will be able to withstand rain and other elements without becoming damaged or needing repairs. You can also consider your space to see if it will be large enough for a chair or set that is high off the ground. There are many commercial outdoor furniture options on the market today, but there are many brands and styles available, so you may need to do some research if it's hard for you or your clients to see what is available or what they would like.
How to Choose the Suitable Material
When buying commercial outdoor furniture, it is essential to consider what type of material you want your furniture made out of. While you can purchase commercial outdoor furniture sets made out of metal or wood, many other options are available today that will match your style and needs. You can choose pieces made of different materials such as metal, plastic, wood, and wicker.
Metal
When shopping for commercial outdoor furniture, you will want to consider purchasing pieces made out of metal. Metal chairs and tables are trendy because they come in a lot of different colours and designs. They are typically more expensive than other materials but are very durable and easy to clean. They are also considered one of the most stylish choices when purchasing commercial outdoor furniture for your home or business.
Wooden Commercial Outdoor Furniture
When it comes to purchasing commercial outdoor furniture, many people choose wooden pieces. Wooden chairs, in particular, have been in use for hundreds of years in households around the world. Due to their natural beauty and durability, many people choose to purchase wooden pieces as their outdoor furniture options. Wooden chairs and tables are easy to maintain since they can be hand-washed and hand-cleaned with minimal effort. They also come in various colours, shapes, and designs that give any setting a great look. It is essential to pay attention to the weight limits on wooden pieces, so you don't have your furniture damaged or destroyed from bad weather conditions or accidents. Many wooden pieces have a dry rot warranty attached, so even if your wood breaks down after years of use, you will still have a piece of furniture that will match your style for many years to come.
Wicker
Wicker is not only versatile, but it also offers an array of styles and colours to fit any home or business. Wicker furniture pieces are made out of synthetic materials, which won't rot or deteriorate like natural wicker can. Because they are painted for durability and easy upkeep, outdoor wicker furniture offers excellent value compared to other options on the market today.
Wicker furniture is an excellent option for people who want to have a fun pop of colour in their outdoor space without having to go out and buy unique colours for each piece. Although they do work well in many outdoor settings, they are not weatherproof, so you need to be careful about the elements you have placed them outside. Many wicker furniture pieces are very durable and can last several years without needing repair.
Plastic
Plastic is also a great choice when it comes to commercial outdoor furniture. Plastic furniture pieces are made of synthetic materials that are incredibly durable, making them an excellent option for any home or business. Plastic outdoor furniture is very affordable compared to other options on the market today, so they are a perfect choice if you need a new chair or table in your garden or patio.
Plastic is also very easy to clean and maintain since most pieces can be hand-washed in soapy water. They can even be used outside when it rains, with minimal repairs. Many pieces of commercial outdoor furniture are available now with UV protective coating to make sure these pieces last longer.
Aluminium
Aluminium is another popular choice for commercial outdoor furniture. While aluminium isn't as popular as wood or cast metal, it is a strong and durable material that provides you with the durability you need in your furniture. It is typically much stronger than other materials, and it typically lasts longer, so if you want commercial outdoor furniture that will last for years and years, then aluminium may be the best option for you.
Popular Choices
When shopping for pieces of commercial outdoor furniture, you will want to consider some of the most common pieces available on the market today. Although they come in a lot of different styles and colours, there are still a few pieces that stand out as favourites for many people. Here is a list of some of the most popular pieces:
Chairs
Whether you need a stylish and durable chair for your garden or patio or an outdoor dining table and chairs to provide more seating space. A comfortable and stylish commercial outdoor chair with a long history and popularity. Most chairs these days include foam padding on the seat and back or wooden arms for support with an outdoor or indoor setting.
Relaxation Chairs
The relaxation chair is one of the most comfortable pieces of commercial outdoor furniture available today. These chairs are perfect for people who want to relax outside in the sun or cool off in the water after a long workday. The relaxation chairs are typically made out of high-quality materials and manufactured with comfort in mind. They often come with padded arms, back support, and even cushioned seats for support.
Tables
Tables can be used indoors or outdoors and are very versatile, depending on the setting. The modern patio table is a popular choice for any home, restaurant, or hotel space. In many cases, they come with a variety of settings for adding additional seating. The commercial outdoor table includes slot tops that have been designed to accommodate stools or chaise lounges for extra seating during outdoor settings.
Sofas & Couches
Sofas and couches are incredibly popular options for many people who want a comfortable place to relax outside. These pieces of commercial outdoor furniture often have a soft cushion design that allows you to stretch out all day without being too uncomfortable. The cushions are usually made out of weatherproof synthetic materials that are very durable and easy to clean.
Loungers
Loungers are one of the most luxurious pieces of commercial outdoor furniture available today. They can be found in many different styles, colours, and shapes, which means you have lots of options to choose from. The loungers are made out of materials that will hold up for years under heavy use, so you don't have to worry about them falling apart after one season. Loungers come in a variety of sizes to accommodate your needs, whether you need a small lounger for one person to relax on or a larger size for multiple people.
Shade Umbrella
Shade umbrellas are one of the most common choices for commercial outdoor furniture. In addition to being stylish and chic, they also offer a lot of shade when you need it most. Depending on the size of your umbrella, you may even have enough shade coverage to replace your entire patio with one piece.
Sets
BE Furniture Sales range of commercial outdoor furniture sets created with a selection of table style and sizes, complimented with either four or two chairs.
There are many different styles of commercial outdoor furniture available today that will fit your needs. Whether you need a small and simple chair to use while you work or a modern and stylish lounge chair that can be used indoors and outdoors, it will all depend on the setting you will be using it in. As you can see, there are many different options to choose from when shopping for commercial outdoor furniture. It is essential to make sure that you purchase pieces that can hold up against constant use and heavy weather conditions.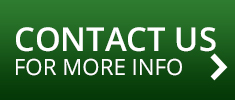 Related Articles