There's a certain je ne sais quoi about the quaint cafés lining the streets of Paris, where the charm lies as much in the atmosphere as it does in the distinctive bistro furniture. With its timeless elegance and enduring durability, Paris bistro furniture has a knack for turning an ordinary space into a charming nook reminiscent of a cosy French café. We have great news to share if you've always admired these classic settings!
BE Furniture Sales is thrilled to introduce a new collection of Paris Bistro Furniture – now in stock and ready to transform your space. Our carefully curated assortment includes stunning sets, enchanting chairs, and eye-catching tables, available in two vibrant hues – classic black and dynamic blue.
Our new Paris Bistro Sets (black and blue) are meticulously designed to capture the enchanting essence of a Parisian café. Comprising a table and chairs, these sets bring a harmonious blend of style, comfort, and functionality to your fingertips.
And then we have our Paris Bistro Chairs (black and blue). Crafted for longevity and comfort, these chairs exhibit a timeless appeal that blends seamlessly into various décor styles. The exceptional design and robust structure make them a brilliant addition to indoor and outdoor settings.
Finally, check out our new Paris Bistro Table for the perfect matching table. It's chic design and robust finish make it an ideal addition to any space aiming for that quintessential French touch.
So, whether you're planning to transform your garden into a Parisian retreat, or dreaming of a bistro-inspired dining room, our new collection of Paris Bistro Furniture is a must.
Paris Bistro Chairs
These black or blue and white plastic woven rattan chairs are suitable for outdoor and indoor use with rubber feet for sturdiness and stability. The seat height is 45 cm and they stack for storage.
Paris Bistro Table
The Paris bistro table is a 60 cm diameter round marble effect table with a gold rim and a very heavy cast iron upright and base. Each table has 4 legs with 4 adjustable feet.
Paris Bistro Sets
These Paris bistro sets comprise of two bistro chairs and round 60 cm bistro table.
Nationwide delivery on our Paris Bistro Furniture via couriers, pallets and our fleet of vehicles.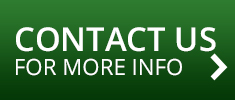 Related Articles