Aluminium makes the perfect all weather garden furniture!
Aluminium garden furniture is perfect for areas that have rainy and salty climates, aluminium garden furniture simply will not rust. There are two main types of aluminium furniture: frame tubing and cast aluminium.
Frame tubing construction costs less, but is still quite strong. Cast aluminium is extremely versatile and will last practically forever.
Aluminium Garden Furniture Sets
BE Furniture Sales offers an extensive range of aluminium furniture sets.
Aluminium Garden Chairs
BE Furniture Sales takes pride in our extensive range of aluminium chairs in a range of finishes.
Aluminium Garden Tables
BE Furniture Sales aluminium tables, for rustproof, smart looking garden tables to enhance your café, restaurant, event space or garden, consider an aluminium table.
Please do contact us if you are looking for something specific that you cannot find.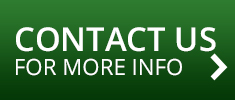 Related Articles