There are many types of garden furniture that you can choose to purchase for your garden or patio, and the material that you choose to buy can play a major role in your overall experience. Aluminum garden furniture is an excellent option to consider because it offers substantial benefits that you cannot find with many other types of garden furniture.
Aluminium garden furniture is both durable and lightweight. This means that it can easily be moved to different areas of your garden as needed throughout the season and beyond so that you can enjoy full and long-term use. It also has an undeniably classic style that complements any look you are trying to achieve in your garden space.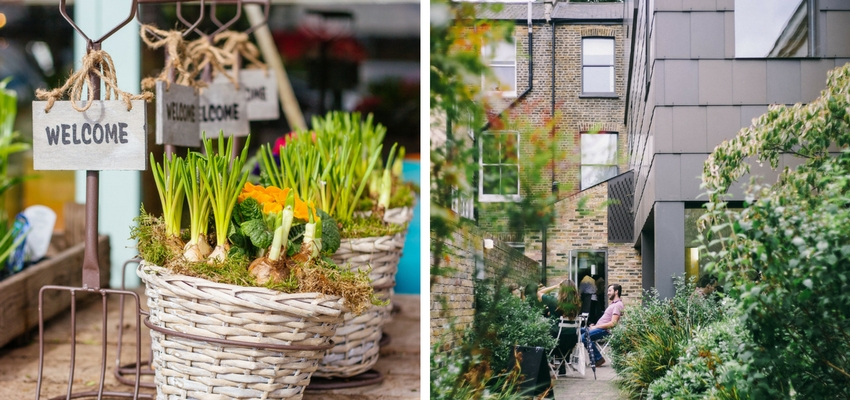 Think About the Space Available in Your Garden
The furniture you place in your garden can dramatically impact how you use this space. Some furnishings are very large and bulky, and they can easily overwhelm your space. Ideally, you will have ample room available for foot traffic around all of your furnishings. Consider where people will walk on the patio to reach different common areas, and think about how pets and kids will pass through the area. Remember that you may want to leave several feet around tables and chairs to ensure that your furnishings are not bumped into. If you plan to use a grill, think about placing tables and chairs away from the grill so that you and your family are not affected by the heat and the smoke. You also need to plan for decor and accessories, such as a firepit, potted plants and other items. It may be helpful to draw a layout plan for your garden to scale before you finalise your buying plans.
Consider How You Plan to Use the Furniture
You also must consider how you plan to use your garden and the furniture in the garden in the months to come, will this mainly be a dining area or a lounge area? How many people do you need to accommodate with the furnishings in most cases? A dining table can be used for meals as well as casual conversations and games with friends or family. If space permits, you may include separate sections for both a lounge area and a dining table.
Focus on the Style of the Furniture
While aluminium bistro furniture generally has a classic look that is appealing to everyone, you will notice that some styles take on a more rustic or country look while others may be more modern or contemporary. Your garden should be considered as an extension of your indoor living space. This means that you want the styles to match or blend in an obvious way. The comfort of your furnishings can be impacted by the style that you choose.
The Finish on the Aluminium
Aluminium may seem like it would be a uniform material, but there are actually numerous finishes on this material that can impact the way it looks, feels and holds up to the elements. Cast aluminium is one type of this material that is very popular for gardens. This is because cast aluminium can hold up well to the elements, and this means that it can stay outdoors on your patio even in the colder months of the year. This saves you time and energy from season to season and minimises the amount of storage space you need to have available in the off-season. This material is also very durable, so you can expect your bistro furniture to last for years when you choose cast aluminium.
Look for Great Deals
The cost of garden furniture can range substantially. Before you make a decision about which items you want to buy, you should establish a comfortable and reasonable budget for each item you want to add to your space. Remember that garden furniture may also go on sale in the off-season. If you can delay your purchase until this time period, you may be able to save a substantial amount of money when buying aluminium garden furniture.
Durability
Garden furniture should be made to last, and it should be very durable. It can be difficult to determine durability up-front even when you focus on the type of finish on the aluminium. Remember that the material could be an alloy, or a mix of metals. Some alloys are more weather-resistant or durable than others.
Your garden space may be beautiful right now, but it can be very impractical to spend a large amount of time in this space without comfortable garden furniture. Furniture gives you, your family and friends a place to sit and enjoy spending time outdoors with conversation, games, meals and more.
Aluminium Garden Furniture Seating
We also stock a range of metal garden furniture home gardens as well as outdoor seating for cafes and restaurants:
BE Furniture Sales have all your outdoor seating needs covered across the UK with nationwide delivery available.
Related Articles