BE Furniture Sales have launched our Bulk Buy Discount Sale on both Ex Hire and New Banqueting Chairs ready for your 2018 event season, with banqueting chair prices as low as £12.10 plus VAT if buying 50 or more.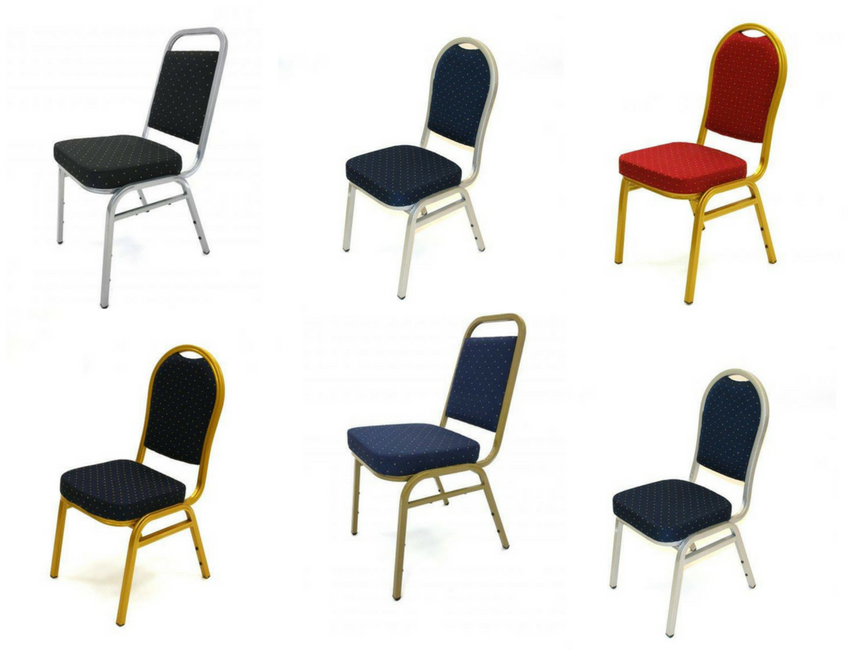 Banqueting Chairs
BE Furniture Sales stocks both steel framed banqueting chairs, plus the much sought after and lighter aluminium banqueting chairs.
Steel Framed
These are the most cost effective banqueting chairs which has made them the most popular of the banqueting chairs. They are robust, and they can last for many years. However, they are also quite heavy and would recommend a chair trolley to make them easier to transport around the venue.
Aluminium Framed
Aluminium banqueting chairs are more expensive then the traditional steel framed version, but your staff will thank you. Steel framed chairs are heavy, especially when you need to move them around a large venue. Benefit of using aluminium chairs is their weight and ease of use around the venue, together with durability.
Quite a few customers change their minds on their choice of banqueting chair when they feel the difference in weight in our showroom.
Buy Banqueting Chairs
View our full range of Banqueting Chairs or use the quick links below to view specific types of banqueting chairs available in the Bulk Discount Sale.
BE Event Hire provides banqueting chair hire with nationwide delivery.