The Festive Season is mere weeks away, and the signs are all around us. Shops are stocked with all manner of gifts and stocking-filler gimmicks, Christmas Carols infiltrate every moment of silence and buildings and shops glitter with the festive colours of Christmas.
Everything is Christmas-ready. But are you? Have you given sufficient thought to your restaurant? If not, here are some tips to help you prepare your restaurant to capitalise on the festive rush.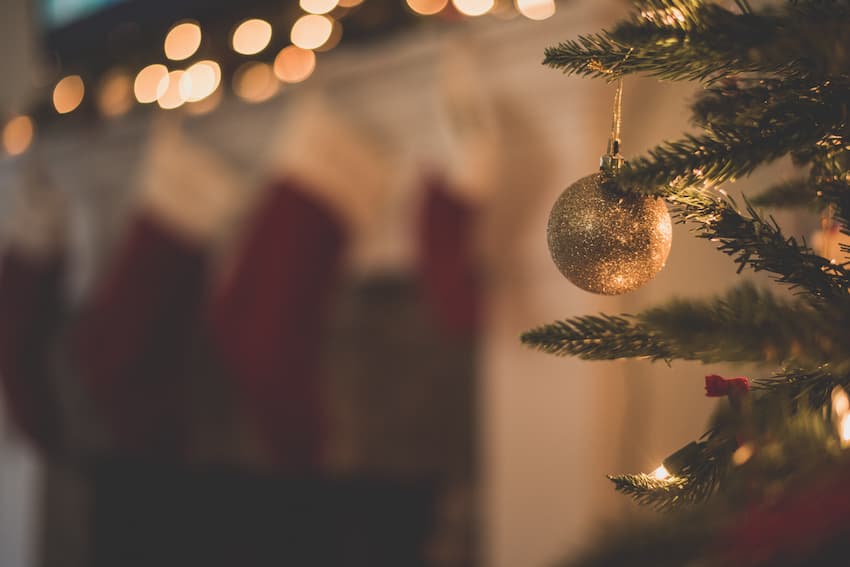 Motivate Your Team
Your staff are the hub of your establishment and vital to the success of your Christmas campaign. It's a busy time of year and easy to get bogged down by the constant barrage of customers, orders and queries. It's essential, therefore, that your team is sufficiently prepared and motivated to handle the hustle and bustle of Christmas, to ensure happy customers and boosted profits.
Draw your staff schedule up ahead of time so that you and your team are prepared for shifts. Try where possible to reduce the occurrence of double shifts. Too many consecutive shifts can lead to burn-out and complacency.
Invest your time in a few mini training sessions for your team. Make them fun with pop quizzes, role play and tasting sessions to encourage participation and enhance learning. Whether your team members have been with you for years or a few weeks, they will benefit greatly from these sessions. It also helps to highlight any areas where service or understanding may be lacking so that you can address these issues timeously.
Motivate your staff with incentives. This could be in form of a bonus, a voucher, or a let-your-hair-down party when things have calmed down. You know your team best, so give some thought to what they'd prefer and take the plunge.
Christmas Specials
Christmas is the perfect time to incorporate some specials into your menu. These should be dishes or items that you don't usually sell, otherwise there's nothing special about them. Consider hearty winter dishes like fondues, roast dinners or stews and casseroles.
Put together a three-course menu that includes a starter, main course and dessert. It's best to offer a couple of choices for each to attract as many patrons as possible, and don't forget to have suitable alternatives that cater to dietary requirements.
Make your specials takeaway-friendly. Some patrons may not be comfortable sitting in an enclosed indoor space, but may still want to partake of your delicious dishes.
Try and keep your specials seasonal. It's the festive season after all; a once-a-year event that creates an attitude of excitement and anticipation. You can truly build on that if you offer traditional Christmas fare such as eggnog (do we like this?), mince pies, mulled wine, turkey and stuffing and Christmas pud.
Festive Promotions
December is a time of great expense. Consider running a promotion or competition that will alleviate the stress of spending money, and give your patrons the chance to get a real bargain or win a prize. It could be something as simple as a lucky draw to win a meal for two, or a two-for-one offer on desserts.
If you have a good relationship with your wine supplier, perhaps you can secure a sponsored prize. Perhaps you're in an area populated with other stores or establishments. What about banding together with a few of them to create a hamper of prizes?
The parameters you set for entry are yours to decide. But remember, the more manageable you make these, the more entries you'll attract and the more mileage your restaurant will get from the promotion.
Everyone loves a freebie. Consider giving each customer a glass of something on arrival. The choice of beverage depends largely on your budget, but a glass of mulled wine, Prosecco or sherry will add just that little bit extra to the Christmas cheer.
Increase Your Social Media Activity
Hopefully you have active social media accounts for your restaurant, but if you don't, it's never too late to start! You can really use these over the festive season, to market your establishment, keep your followers up to date on your menu and specials, opening times and promotions. Or you can just pop a quick photo post on your feed to keep your timeline ticking over.
Social media is constant, and the longer the delay between posts the more chance there is that you'll slip to the back of your followers' minds. Use your social media accounts to truly connect with your followers.
If you're hesitant to take this on yourself, task one or more of your team with posting regularly. No doubt they will rise to the occasion, but lay some ground rules as to what's acceptable and what's not. Your restaurant's reputation is on the line and you can't afford a social media disaster so close to Christmas. Alternatively, personally approve each post before publishing to avoid potentially damaging situations.
Post photos of happy customers (with their permission, of course) enjoying their evening, and encourage them to review or post about your restaurant. Add some props – Christmas hats, reindeer noses or tinsel boas – to give your photos a true festive feel.
Tags and hashtags are essential in extending your social media reach. Create a festive hashtag to use throughout the season, and encourage your followers to use this any time they post anything related to your establishment.
It's never too early to ramp up your social media activity for the Christmas period. Start now to get as much leverage as possible and build on your following. This will likely attract new patrons to your restaurant and generate more profit.
Don't Forget To Decorate
And finally, if you haven't already done so, the time has come to dust off the tinsel and baubles and deck the halls. You can go all out with a festively-decorated tree, or simply string some fairy lights throughout your dining area. How much you choose to do depends on space and expense, but remember, even the smallest decorations can make the biggest difference.
Related Articles