The festive season is fast approaching. It's a time of year filled with jolly Christmas carols, a holiday atmosphere and frantic shoppers fighting over the best deals. But even frantic shoppers need sustenance and it's a time of year when you can truly capitalise on festive cheer and increased spend.
But you can't rely on the same old same old to up your profits. You need to get your café ready to welcome the festive throngs. So put your Christmas hat on, grab a mince pie and read our tips to getting your café up to speed for Christmas.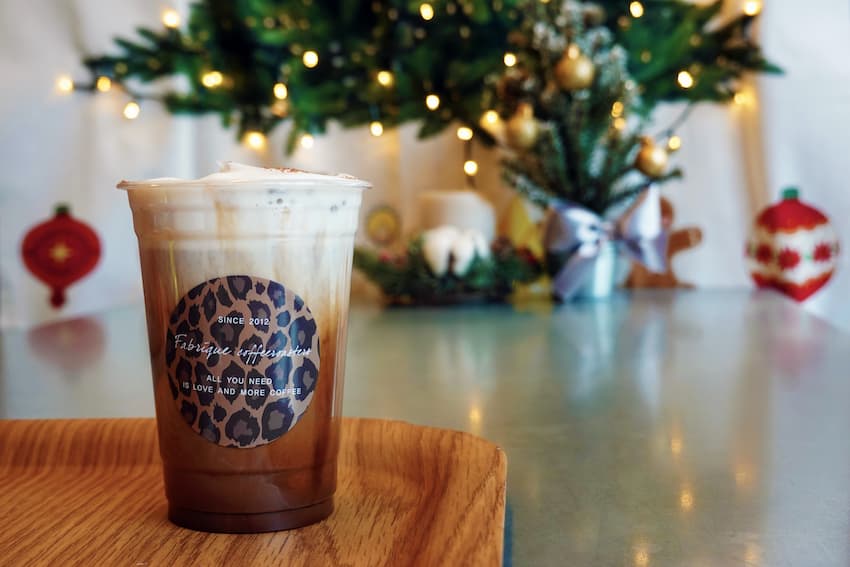 Add Some Christmas Spice to your Menu
Christmas is a great opportunity to get creative with your menu. While your regular customers will expect their favourite dishes to remain available, you can attract new business by offering some exclusive items with a Christmas theme.
The easiest parts of the menu to introduce festive items into are beverages and sweet treats, and there are plenty of outlets who do this successfully year after year. Things like mince pies, gingerbread and fruit cake are well-known throughout the country, if not the world, as traditional Christmas fare. Add your own spin to the standard snack by giving it a unique name, or plating it in a festively attractive way.
You can do the same with both hot and cold beverages. Create a unique Christmas cocktail or a festive-themed specialty coffee to add some spice to your customers' day.
Deck the Halls
Christmas isn't complete without decorations, and these will go a long way to promoting a festive vibe in your café. Your budget and the size of your establishment will determine how extensive your decorations are, but there are things you can do even on a shoestring.
Christmas trees are an eye-catching feature but café owners rarely have sufficient free space for this kind of display. If space is at a premium in your café, you can rather opt for simple yet effective decorations throughout, or dress each table individually with a centrepiece of tinsel, coloured baubles, pinecones or other generic Christmas items. Winding fairy lights around window frames and spraying the glass panes with fake snow transforms the space into a winter wonderland with very little expense.
Replacing your standard tablecloths and napkins with ones in festive designs or colours instantly gives your establishment a Christmassy feel. This change in décor will certainly be noticed by your regular customers, and also acts as a conversation starter leading to increased engagement between customers and your staff. This can in turn lead to increased spend and possibly better tips for your team.
If you have outdoor seating, consider hiring in some patio heaters for the run up to Christmas, that additional outdoor furniture you bough during covid could come into some good use over winter.
Up Your Social Media Game
Social media is awash with countdowns, posts and memes in the run up to the festive season. Get in on the action and use your social media accounts to promote your Christmas menu and specials to your followers. Post photos of your café in full Christmas regalia, or pictures of your team in silly Christmas jumpers or hats. Give your posts a light-hearted feel. Christmas can be a stressful time for many so promoting holiday cheer through your feeds will attract more likes, shares and follows.
Reach out to your followers by running a Christmas competition on your socials. Call on them to spread the word about your cafe, encourage more interactions on social media and physical visits during the Christmas period. It's a fantastic way to get people talking about your establishment and attract new customers.
A Time for Giving
Christmas is traditionally a time for giving and you can use this to your advantage. If you don't already, offer café vouchers that clients can buy as gifts for friends and family. You can have vouchers for a fixed monetary value, or allow your customers to purchase a voucher for an amount that suits them. This flexibility is very inclusive and caters to customers with a shoestring budget.
Not everyone likes to give or receive vouchers, but that doesn't have to mean you'll miss out on the chance to increase your sales. Gift packs make amazing gifts, especially if your customers need something last-minute, or are stuck for something to buy a friend or family member. To make your gift packs more widely available, they should be in a range of sizes with monetary values that suit all income brackets.
Use social media to promote these vouchers and gift hampers and offer them as prizes for any competitions you wish to run. This has a dual purpose in promoting both your café and your vouchers and hampers. If these items prove to be popular, there's no reason why you can't continue offering them throughout the year.
Hit Your Database
Christmas is an excellent time to connect with your database, if you have one. If not, make it a task for the New Year so that you don't miss out on this extra opportunity to increase your custom.
Send personal emails to your regular customers advising them of your Christmas menu and specials, vouchers and gift hampers. You could even invite them to an exclusive morning or evening pre-Christmas event where they have the opportunity to sample your festive fare. This personal touch makes them feel part of the family and they are more likely to continue supporting your café.
Send a promotional email to your entire database outlining what you're offering for the holiday season. If you do this a few weeks before Christmas really sets in, you have the chance to follow it up with further communication that acts as a reminder about your establishment.
Your customers are likely to receive plenty of seasonal emails in the run up to Christmas, so the more you can make yours stand out, the better. A teaser email with a "Coming Soon" or "Watch This Space" message is a great way to garner interest. Keep them in suspense and your customers will quickly jump onto the main email when it arrives.
Final Thoughts
Christmas is a time of good moods and heightened excitement, and any festive changes you make to your café can potentially boost your coffers. Make sure that you allow yourself sufficient time to plan and implement these changes to get the most benefit from the holiday season.
Related Articles