From the beginning of civilisation, after the ice age, the first humans crafted platforms with legs to elevate them from the cold, damp, bug ridden floor. A genius idea in fact, this is where the journey of the humble Stool began. Throughout history the Stool has been employed for a variety of tasks, from a short legged stool where ladies perched to milk their cows to the carefully crafted stools used in religious ceremonies, they are still an essential part of our lives today. Stools have, however, developed somewhat, one of the most popular is the Barstool.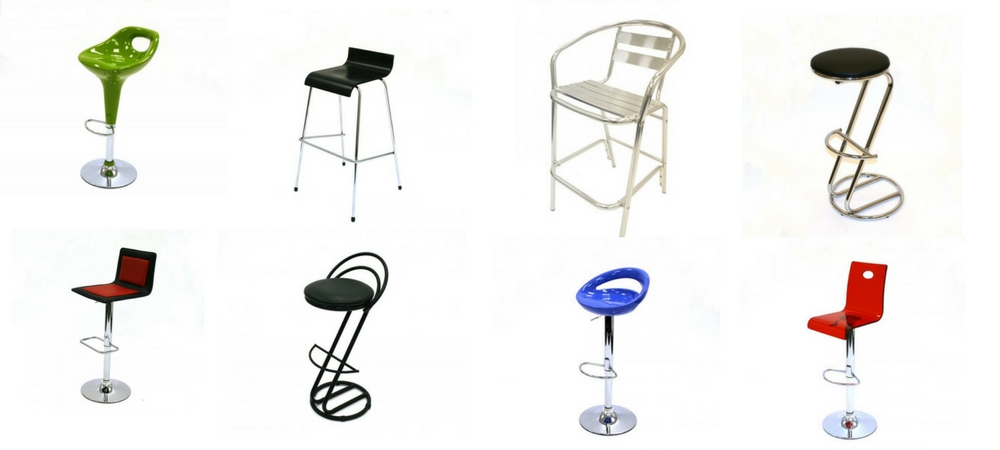 The Joy of the Bar Stool
Height is the obligatory feature of the great Barstool, its long legs lead up to the elegant body that just beckons you to sit on it, the perfect seat enjoy your favourite beverage. The view from the top is excellent, the perfect spot for the unassuming voyeur. As you sit, you can feel the comradery with fellow Bar Stool users, united in height and comfort as you reach for that second pint. But, in spite of its name, the Bar Stool is not exclusive to the Bar.
Interestingly, in 2010 the Bar Stool saw a huge rise in popularity being featured in homes across the world as the breakfast bar stool. A brilliant addition to anyone's household situated at kitchen counters allowing people to munch their breakfast upon the high throne, there is nothing more majestic or enjoyable on a Sunday morning.
Types of Barstool
With many different types of Bar Stools from a hard wooden seat Barstool to a cool aluminium Barstool, you'll be sure to find one that suits your personal preferences. Most Bar Stools feature a foot rest, situated at a convenient height to give your feet a break after a long day.  If it's comfort you're looking for should consider going for a Barstool with a padded seat, you can even push the boat out with a back rest or even arms to rest your aching limbs for added luxury. You just need to make sure that there is an equal balance of comfort and style – your Bar Stool needs to complement its surrounding area as to not look out of place.
Bar Stools for Every Occasion
You can change the whole look and feel of an area with a simple Bar Stool, for example, by choosing a Rattan Bar Stool will give a more tradition, 'outdoorsy' impression to any zone or create a contemporary atmosphere with a sleek chrome number with a colourful seat. Team that with a high table and you have the perfect informal networking area.
The Stool has come a long way since the dawn of civilisation, it is now a permanent and often overlooked feature of our everyday lives. Next time you sit idly atop a graceful Barstool appreciate its evolution as you enjoy its simplicity and height.
At BE Furniture Sales we offer outstanding value Barstool sales, while our sister company BE Event Hire also offers Barstool hire for events.