BE Furniture Sales are having a promotion / bulk buy sale on most of our brand new white plastic trestle tables.
If you add 10 or more of any one item to your trolley then the item price drops. If you add 20 or more of one item to your trolley then the item price drops with a bump even further. These are all in stock in our warehouse in the UK and if they are bought by mid morning we can usually get them dispatched on the same day. Small numbers would normally be sent with Fed Ex, larger amounts go on pallets, or we can deliver in our own vans or you are very welcome to come and collect yourself or send your own couriers.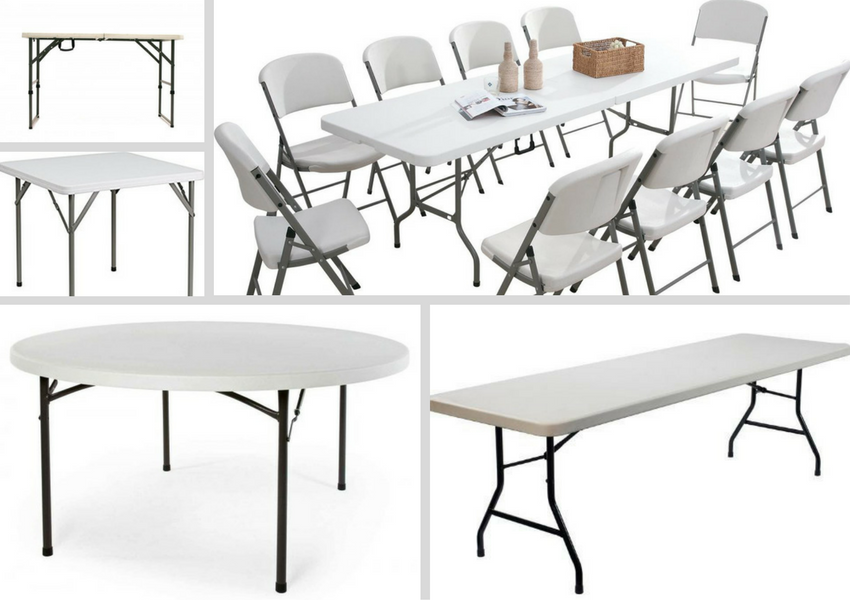 White Plastic Trestle Tables
The catering, hotel and events industry have been using these white plastic trestle tables for years. They are lightweight, easy to clean, making them ideal for additional food service areas and can be used as extra tables for dining.
These white plastic tables are also becoming widely used for hobby tables, gardening tables, garage maintenance tables for cars or motorbikes as well as camping and picnic tables.
White Plastic Tables to Buy
View all our Plastic Trestle Tables or use the quick links below.
BE Furniture Sales have all your trestle table needs covered across the UK with nationwide delivery available.