BE Furniture Sales supply commercial outdoor furniture across the UK.
We supply our commercial furniture to cafes, pubs, restaurants, hotels and the events industry nationwide. Our commercial furniture is selected for their style, their durability and their craftsmanship, easy to store and even easier to put to use. It's these qualities that have lead restaurants like McDonald's and Subway to our business, and it's our level of service that's kept these brands, small businesses and individuals working with us.
All of our commercial outdoor furniture can be purchased individually with bulk buy discounts available. Our commercial furniture sets are available in two and four chair sets with accompanying table.
Commercial Outdoor Tables
Commercial Outdoor Chairs
Commercial Outdoor Sets
Nationwide delivery on all commercial furniture.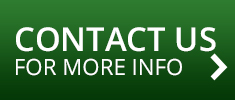 Related Articles