Year by year fads, needs, options and choices change. One thing that remains the same is consumer demand for restaurants. Across the UK and throughout the world diners consistently flock to restaurants.
While people continue to show up at restaurants, their preferences can and do shift. Below are eight restaurant trends for 2020. Each of these trends provide key indicators for the coming year.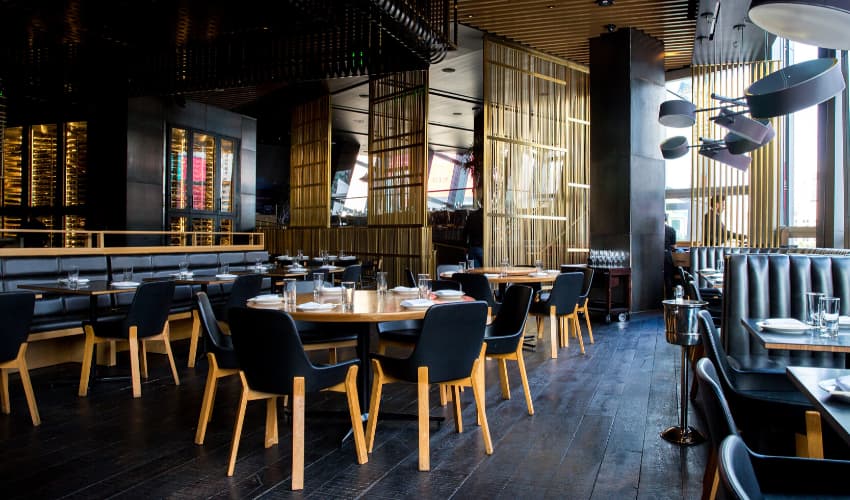 Restaurant Trends into 2020
1. A Focus on Service Continues to Set the Standard
Customer service will continue to be a priority in 2020. Consumers demand it more than ever, and restaurants also focus on it more than ever. Options for consumers have expanded, and quality service will help restaurants stand out.
Restaurants that fail to focus on service will have a hard time meeting goals for the new year. Social media and online review platforms make critiques of poor service potentially harmful for a restaurant's future. Consumers in the coming year will demand service, and consumers will patronise restaurants that value their business.
2. Advancements in Technology to Take Up Employee Time
Consumers today have more accessible technologies aimed at expediting their needs. This is very true in relation to the restaurant industry. Across the UK people turn to their smart phones and digital devices to plan their meals. This requires planning by restaurants. Employees must know how to handle all the new apps and platforms. Items like portable POS systems will be demanded more in 2020, and employees will have to multi-task more than ever.
Restaurants must also plan ahead to make sure consumers reach them when searching for restaurant information. Clear terms on websites and in social media that help with local search engine optimisation are key to handle voice recognition and even more specific consumer demands. Online and mobile reservation access options will continue to be expected, too.
3. Demand for Menu Diversity Will Remain High
Restaurants must also plan ahead to make sure dietary needs and demands for diversity are met. Consumers are wanting more fresh ingredients and free-range and organic options. They are also wanting to see various plate and portion sizes. They want food for every occasion and for every dietary need.
Customers also want drink options that meet their specific needs. Offerings with alcohol are expected to meet the latest trends and suggested food pairings. Restaurant consumers will also expect to find drinks that have health benefits. Speciality drinks are no longer just alcohol concoctions. Café themed offerings and healthy drinks will grow in popularity.
4. Access to Information Can Influence Consumer Choice
With access to anything and everything more apparent than ever, consumers take even more time to think before making decisions. Diners want to know all of the facts that relate to a restaurant, and this will be a growing trend for 2020.
Issues like sustainability and food waste have become increasingly considered. Preparation processes and how a restaurant treats its employees are considered, too. Diners want to know every bit of the process that relates to how their food and drinks get to their table. Did the food come from a local, sustainable operation? How does this restaurant handle product waste? All of the ins and outs of a restaurant are examined more closely these days.
5. As Food Options Shrink for Kids, Families Feel Left Out
Families are finding it harder than ever to find food suited for kids. As restaurants try to master the latest food and drink expectations and demands, offerings for kids tend to take a backseat. Limited kid friendly menus are a result.
Children and their families today have a harder time finding food fit for the entire family. Restaurants are so focused on the ever-so specific demands of Millennial customers and pickier than ever adult eaters, that the pickiest of all eaters – children – are getting overlooked and left behind in terms of kid and family friendly menu choices.
6. Expect More Roll Outs of Mobile and Temporary Restaurants
Mobile food offerings like food trucks will continue to be a hot trend. Head out on lunch hour in any metropolitan area and one will find an ever growing assortment of available food truck options. Food trucks continue to be a buzz and chic idea for eating out. Consumers today love participating in buzz worthy activities more than ever. Food trucks and restaurant pop-ups are no exceptions.
Pop-ups and temporary restaurants will indeed continue to gain popularity. Seemingly out of nowhere, trendy makeshift restaurants are bringing life to communities and giving brick and mortar establishments a run for their money. Expect to see even more mobile and temporary restaurants emerge in 2020.
7. Demand for Delivery Services Will Demand Adaptability
Restaurants must adapt to meet the emergence and growth of delivery services. Traditional business predictors must be considered, along with the impact of deliveries. Advanced planning and strategies must be adopted by restaurants to offset any impacts on costs and profits. Deliveries cut down on revenue from drinks, and their popular promotions for competitor businesses might impact volume predictability.
Deliveries also require a different tracking process. Restaurants must have clear tracking methods that differentiate between dine in and dine out orders. Restaurants with high delivery volumes may even need to consider adding POS devices and employees that specifically handle delivery orders.
8. The Industry Should Expect the Unexpected in 2020
In 2019 the restaurant industry saw numerous changes. Changes based on growing consumer needs and expanding consumer offerings mixed up the industry. Restaurants were presented new challenges and new requirements. Restaurants can expect more of the the same in 2020.
In the coming year restaurants must be able to handle the latest and greatest fads on the term of a dime. Failure to respond and act swiftly to any new industry trends will impact consumer confidence and choices. It also might impact a restaurant's bottom line. Above all else, restaurants in 2020 should again expect the unexpected.
As restaurants look ahead to make the next year their best year ever, goals and plans must take precedence. Preparation must be a focus. By planning ahead and focusing on the eight aforementioned restaurants trends for 2020, restaurants will have the upper-hand in meeting the needs that emerge in the new year.
Related Articles