BE Furniture Sales offers a range of funky cafe furniture that is robust enough to handle a busy cafe and funky at the same time.
We also offer bulk buy discounts and nationwide delivery with our own fleet of vehicles or next day delivery via couriers.
Funky Cafe Chairs
Our range of cafe chairs cover a variety of materials designed for a long commercial life.
| | | | |
| --- | --- | --- | --- |
| | Standard Aluminium chair, from £10.75 excl. VAT/ £12.90 inc. VAT | | Wood Effect Aluminium Chairs, from £12.70 excl. VAT/ £15.24 inc. VAT |
| | | | |
| --- | --- | --- | --- |
| | Red Tuscany Chairs, from £12.75 excl. VAT/ £15.30 inc. VAT | | Black Tuscany Chairs, from £12.75 excl. VAT/ £15.30 inc. VAT |
| | | | |
| --- | --- | --- | --- |
| | White Pyramid Dining Chairs, from £11.10 excl. VAT/ £13.32 inc. VAT | | Red Lisbon Chairs, from £12.75 excl. VAT/ £15.30 inc. VAT |
| | | | |
| --- | --- | --- | --- |
| | Silver Metal Tolix Chairs, from £16.30 excl. VAT/ £19.56 inc. VAT | | Bronze Metal Tolix Chairs, from £13.00 excl. VAT/ £15.60 inc. VAT |
| | | | |
| --- | --- | --- | --- |
| | Black Steel Chairs, from £7.50 excl. VAT/ £9.00 inc. VAT | | Amber Umbria Chairs, from £28.95 excl. VAT/ £34.74 inc. VAT |
| | | | |
| --- | --- | --- | --- |
| | Madrid Stacking Chair, from £14.25 excl. VAT/ £17.10 inc. VAT | | Silver Metal Tolix Bar Stools, from £15.35 excl. VAT/ £18.42 inc. VAT |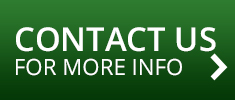 Related Resources