Rattan furniture also known as rattan wicker furniture is a relatively lightweight and durable garden furnishing item made from woven rattan lianas cores and stems. The outdoor garden furniture market tends to favour a wide range of artificial rattan's featuring unique designs. The use of rattan furniture's as an indoor and outdoor fixture has come a long way and date back as early as the 18th century. Rattan furniture is generally low maintenance, but this does not negate the need to perform regular cleaning to keep the furniture clean and in top shape.
Regular cleaning also helps keeps garden furniture mould and bacteria free. With proper care synthetic rattan can last between 20 to 30 years. However, the cushions may need replacement after 5 to 10 years. Synthetic rattan is resistant to UV arrays and mildew, which make it a perfect set for the outdoor garden. Good quality synthetic rattans are also chlorine, rust and fade resistant. Note the natural woven rattan furniture made from highly pliable materials may be susceptible to warping. The warping, usually stem from repeated stress and overexposure to wet conditions.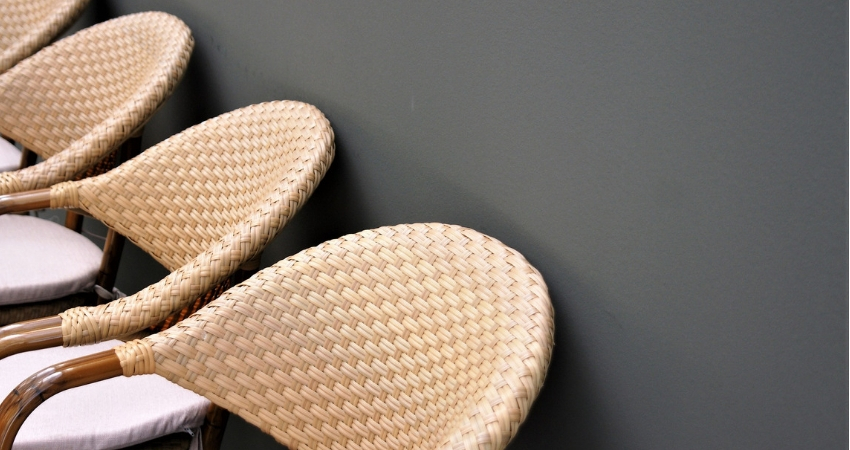 Both natural and synthetic rattan furniture should be stored in a dry, cool environment. The items required during cleaning include: washing-up liquid, linseed oil, toothbrush, vacuum cleaner, lukewarm water, paint brush, bucket, soft brush and a piece of clothing. A handheld vacuum with a fine brush attachment should come in handy when removing loose soil and dirt. The toothbrush, on the other hand can be used to apply soap bubble on hard to reach furniture crevices and cracks. It can also be used to remove stubborn debris that may not ordinarily come out.
How to clean natural rattan garden furniture
Fill the bucket with lukewarm water and add washing up liquid. Mild detergents such as dish washing detergent are highly recommended for this purpose.
Stir the water to form bubbles and use a soft piece of cloth to wipe the moisture from furniture.
Take a soft brush and floating suds to clean the furniture following the crevasses of the weaves of the furniture and allow it to dry.
For extensive cleaning, apply more washing-up liquid and scrub the furniture appropriately.
Once the dirt and stains are eliminated, allow the furniture to dry in the sun. A paper towel or dry piece of clothing can be used for drying.
How to clean the artificial rattan garden furniture
The rattan should ideally be cleaned before it is stored and retrieved for use, when the weather is favourable. Artificial rattan furniture does not require regular cleaning. However, the appearance of sap drippings and mildew from the outdoor environment makes cleaning a necessity. The items you are going to use include: washing-up liquid, soft clothing or sponge, bucket of warm water, vacuum cleaner, stiff brush, garden hose or bucket of water. Avoid using bleach based cleaning products or abrasive scouring agents as these may erode the texture of your furniture or cause it to develop cracks. If you are using the hose pipe, regulate the water pressure before rinsing the suds in the furniture. Rinsing should be done using clean, clear water.
1. Prepare the furniture
During preparation, take the furniture out in the open and remove all the cushions.
2. Remove dust and mud
Remove dirt and mud from the furniture using a stiff brush. The bristles in the brush should make it easy to cover the entire texture of the rattan. Once the mud and grime are freed, use the brush attached in your vacuum cleaner to eliminate any dust build up.
3. Clean the furniture
Add washing up liquid in a bucket of water and clean your furniture. A soft piece of clothing is necessary for this purpose.
4. Remove the suds
A garden hose is effective in rinsing out the soap suds. Make sure the pressure coming from the hose is limited to avoid damage. If you do not have a garden hose, use the bucket of water to rinse the suds.
Tips to maintain your Rattan Furniture
Rattan garden furniture cleaning should be done regularly to ensure it maintains its beauty. This can be done periodically say on a on a weekly or monthly basis. The following tips will help you care for your rattan furniture:
If you want to use the jet wash to remove the stubborn dirt and clean the furniture, make sure the setting is adjusted appropriately for low pressure. The jet should also be kept at a good distance to prevent the snapping of the rattan threads. The best time to use the jet is at the beginning or end of the summer season.
A hand held vacuum cleaner can be used to suck out the dirt and dust from the rattan furniture.
Proper care is needed when cleaning the rattan furniture cushion. Cushions should only be cleaned where necessary and not frequently. If you have to replace the cushions, look out for removable, machine washable and shower proof varieties. A proper cushion cover can be added to prevent wear and tear of the cushion. The most popular makes in the market are made from polyester, and feature PVC trims and water taped seams.
If you have a cracked or dried rattan, you can restore it back into top shape by applying heated linseed oil with the help of a soft brush. Ready-made linseed can be bought from most hardware stores in the UK. Once you have applied sufficient oil to the entire furniture, wipe the excess oil with a soft, dry piece of clothing and allow the rattan to dry out before use.
Natural rattan furniture can also be restored using varnish, liquid wax and stain. Liquid wax is highly recommended for unpainted furniture. The same results can be obtained using the liquid lacquer, which dries out quickly to form a protective covering for your furniture. The stain on its part should be applied on dried furniture using a thick brush. Any excess liquid should be wiped off using a clean rag. To treat your garden rattan furniture with varnish, apply about 2 coats once a year to enhance your furniture's waterproofing qualities.
As part of furniture care, natural rattan furniture's should be taken indoors during wet winter weather. Overexposing the furniture to the sun is not recommended because of the harmful UV rays. The exposure can easily cause colour bleaching and weakening of both your natural and synthetic rattan. You can form a habit of rotating your furniture's every often to prevent any of the pieces from wearing out due to exposure to the sun.
Take the every opportunity to clean up any spills in your furniture using a damp cloth. This will help prevent any permanent stains from sticking out or forming permanent marks.
Furniture grade rubber stoppers should be placed on the feet of the furniture to prevent furniture splitting and cracking.
BE currently stocks a synthetic black rattan garden sets made to withstand commercial use, suitable for both indoor and outdoor seating. Looking for other furniture options, we have a range of garden chairs and garden tables for commercial and home use.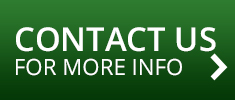 Related Articles