A canteen is an essential element in any organisation. Offering your employees an attractive canteen area to eat and spend their lunchtimes could increase their efficiency in their respective posts. It could also boost their morale and increase their output for the organisation.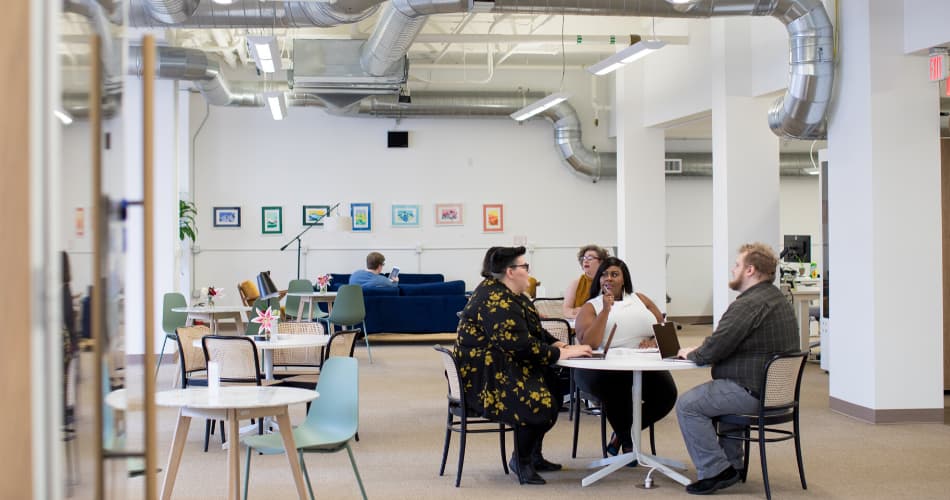 How Work Breaks have a Positive Impact on Your Work Force
The human brain is capable of processing hundreds of gigabytes of information on a daily basis but it can only process a finite amount before experiencing overload. This is where fatigue sets in and stress becomes a factor that reduces inefficiency in the work environment. Employees need an occasional break to maintain concentration.
Here are some of the aspects that could be improved by taking breaks from work;
Productivity: Failing to take enough breaks during work time can make employees lose focus. Taking breaks, especially in the mid-afternoon, can help reduce the slump caused by tiring minds. A break will make you feel fresh and reduce mistakes in the work station.
Mental well-being: People are prone to stress aggravation due to working for long hours without a break. Employees should not work for whole shifts without a single break, depending on how long the shift is. Lunch and snack breaks may allow your staff to recharge and communicate freely before resuming their respective work stations. This is known to reduce stress levels.
Creative boost: Some firms, such as technology-based organisations, rely on their employees' creativity to make advancements in their field. It can be incredibly challenging for employees to come up with new ideas if they work for long hours without a break. It can be inspiring for a creative team to take breaks in the course of the day.
Healthy habits: In order to refresh workers for the final work hours in the day, it is a great idea to let them go out on a break. During these breaks, employees are allowed to practice healthy habits such as going for walks, meditating, or just socialising.
How do you encourage employees to take breaks?
There are a couple of ways staff can be encouraged to take their breaks away from the work environment. Here are some tips on how you can get your workers to take their breaks;
Refurbishing the break rooms: Ensure that your staff have a comfortable break room with enough sitting space. A nice break room will encourage them to leave their work posts when they need to refresh their minds by taking a break.
Incentives: Some companies have introduced rewards for staff participation in break challenges. These challenges do not have to use a lot of energy. However, they should be exciting for your team. By offering such incentives, staff members do not have to stay stuck to their computer screens during breaks.
Explaining the benefits: Some of your staff might be unaware of the various benefits associated with taking breaks from the office. Discussing the benefits with them might affect their attitude towards taking breaks from the office positively.
Accompanying your staff on breaks: The activities taken up seriously by the individuals higher up in the office profoundly influence other staff members to take the actions seriously. Taking breaks yourself will motivate your staff to also take a lunch break. You could also join them in the canteen from time to time to make them feel comfortable when taking breaks from work. If the individuals in higher offices are not seen taking breaks, this can demotivate employees from taking breaks.
How to encourage healthy habits during breaks
As much as your staff needs to take breaks, it is equally essential that they participate in healthy activities during the breaks and at work as well. According to a joint report by Yoyo and Preoday, two-thirds of the workers in the U.K take an average of half-hour lunchtime breaks. Most of them, however, wish there were more rewarding activities to engage in during the breaks.
While 67% of employees in Britain take up a lunch break with a maximum of half an hour, many say that they do not have the opportunity to enjoy the free time. In fact, four out of ten employees claim that they feel the need to get more work done during their lunch breaks. This makes them grumpy and stressed by the end of the working day.
Here are some activities that could encourage healthy habits among your employees:
Establishing walking clubs: Walking is a great way to keep your staff healthy and active in their work stations. A great idea would be using fitness trackers to create weekly staff competitions on who takes more steps during the breaks.
Snacking: Most offices already provide their staff with snacks like biscuits. Some of these snacks may be unhealthy for your team. It would be wise to swap out these with healthy snacks to reduce your employees' access to unhealthy food.
Gym: If you do not already have a gym in the firm's compound, it could be great to offer your employees about thirty minutes of on-time-clock gym time. As you might already know, a gym will improve your team's fitness and energy to partake in various activities in the firm. If constructing a gym is not within your firm's budget, you could also offer your staff gym vouchers or a weekly gym class that all your staff can partake in.
Socialisation: Encouraging your staff to take breaks together could improve communication, reduce stress levels and improve their moods.
Quiet time: While some of your staff members might be keen to partake in high energy activities like gym or walking, some like to have a quiet refreshing time during their breaks. Offer this kind of staff member a separate break room that is quiet enough for their meditation needs.
Features of a Quality Workplace Canteen / Cafeteria
A workplace canteen serves a lot of purposes. Besides being a convenient place where your employees can have their lunch, it is also a place of relaxation, meditation, socialisation, and somewhere for your staff to escape to if need be.
A quality workplace canteen should encourage your employees to spend their lunch breaks there as opposed to sitting in their desks all day. What are the features that differentiate a quality canteen from one that just serves up food? Here are a few key elements of a quality workplace canteen.
Space: While your staff might not be using up much space in their respective work stations, it is important that they do not feel congested in the canteen during their free time. For instance, some employees might not feel comfortable sitting next to the same person they share office space or furniture sets with. This can be resolved by creating plenty of room between chairs and tables in the canteen.
Comfortable seats: You want to install chairs that are comfortable but not too expensive for your firm's budget. Mesh back beam chairs might be a great idea here since they allow the person to remain fresh while they have their lunch. Depending on various factors, like budget and the proposals of your staff, you can choose from a wide range of benches, chairs, or matching tables to bring your staff a feeling of comfort.
Something to watch: Having artwork on the wall will give staff a pleasant image to stare at. However, the artwork might not be as interesting to look at after a few months. It is a good idea to complement the artwork with a large television, which your staff can watch while they enjoy their break.
Table space: The size of the tables in the canteen will go a long way in determining the kind of activities that your employees can engage in. You need to make tables not only for eating, but also for chilling out, reading, or generally just leaning on.
Decoration: In the third point above, we discussed how artwork and colour could influence the feel of a workplace canteen. However, you still need to make sure that other items complement the general look of the cafeteria. It will not only make the place glow but also differentiate the space from the main office space. This will encourage socialisation and other fun activities.
Refurbishing your Workplace Canteen / Cafeteria
Cafeterias in schools and workplaces, unlike most public restaurants and cafes, do not have to try to entice new customers. A workplace canteen continuously serves the same people day-in day-out. It could seem like a waste of resources to invest in refurbishing the canteen, but as mentioned earlier, this could lead to reduced employee productivity. The administration needs to make sure that the workplace canteen remains as inviting as possible.
Whether you prefer to make several changes at a time or substantial general changes in furniture, it will go a long way in helping the canteen look attractive for its routine visitors. The tips and ideas for refurbishing your workplace canteen below might help you maximise the canteen's potential.
You do not have to spend a fortune!
If your budget allows you, you can invest in expensive décor to make the canteen look appealing to your staff. However, it is not necessary to spend your firm's profits in extravagant furniture, especially if you are on a limited budget. A simple and affordable design with a few attractive but straightforward items can make the difference you are looking for in your workplace canteen.
If you combine plain wooden furniture with a light-coloured wall, it will seamlessly fit into your canteen, whatever the décor. You can add pops of colour by installing decorative items like beautiful plants, cushions, or framed prints. This sort of minimalist design will make it easier to redesign the room in the future without having to replace all the furniture.
Wooden or metal chairs are convenient for a workplace canteen since they are easier to clean, which makes them unlikely to get stained or ruined by spills or stains.
You must consider the space available when purchasing your canteen furniture. If you have plenty of space in your canteen, you may prefer purchasing rectangular tables that will serve a large number of people at once without necessarily taking up too much of the space. If you do not have that much of space, small circular tables might be less congested while providing your staff with a social atmosphere.
If your space allows you, providing a mixture of small and large tables might be the most ideal for everyone's needs.
Depending on the institution, a workplace canteen might be used for several different purposes. That said, various purposes might require the furniture to be moved often. If this is your scenario, you should consider investing in stacking or folding furniture.
You should also consider laminating all the tables in the canteen that are prone to damage due to constant movement. Laminating them will also make them easy to clean and attractive.
Rules that could help maintain a workplace canteen / cafeteria
As much as members of your staff are well aware of the office etiquette, you might be surprised at how poor some individuals are in food etiquette. Most of them do not even know that they are breaking a rule; hence, the rules should be enforced by all members of staff.
Here are some simple rules that should be installed in your workplace canteen to make the lunch hour more pleasant.
Do not carry smelly food to the canteen. eg. Fish
Do not leave a mess in the cafeteria. Kindly clean up any mess you make in the canteen
Do not leave food to go bad in the canteen refrigerator. Kindly do not leave any food substances in the canteen refrigerator for too long.
Do not pick through food in the workplace canteen. Be mindful of your workmates.
You are, however, allowed to toss away any food that is going bad in the refrigerator.
Canteen & Cafeteria Furniture Options
Canteen Tables
Canteen Chairs
Canteen Furniture Sets
BE Furniture Sales offer nationwide delivery. Please contact us if you cant find the chairs and tables you are looking for.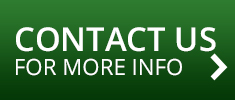 Related Articles