Restaurants have always been important for society. Restaurants embrace social life, celebrations, and represent the cultures of the community. Due to the COVID-19 pandemic, restaurants all over the United Kingdom are closed. Offering delivery is no more than a temporary solution. Despite the popularity of numerous restaurants, bailing them out may not be the answer. These establishments need to find a solution enabling them to adapt. The pandemic is also revealing what is happening behind the scenes.
Some landlords are charging such high rents and coupled with business rates, restaurants are barely able to break even. This is especially true in city centres. Developers are using the industry to appeal to what they believe is the right type of people. The result is gentrification transforming certain city areas into spaces filled with expensive boutique restaurants.
Restaurants are being turned into investments for the short-term by private equity funds. As the costs are decreased, so is the quality. The restaurants demanding a bailout are usually the ones appealing to the least amount of people.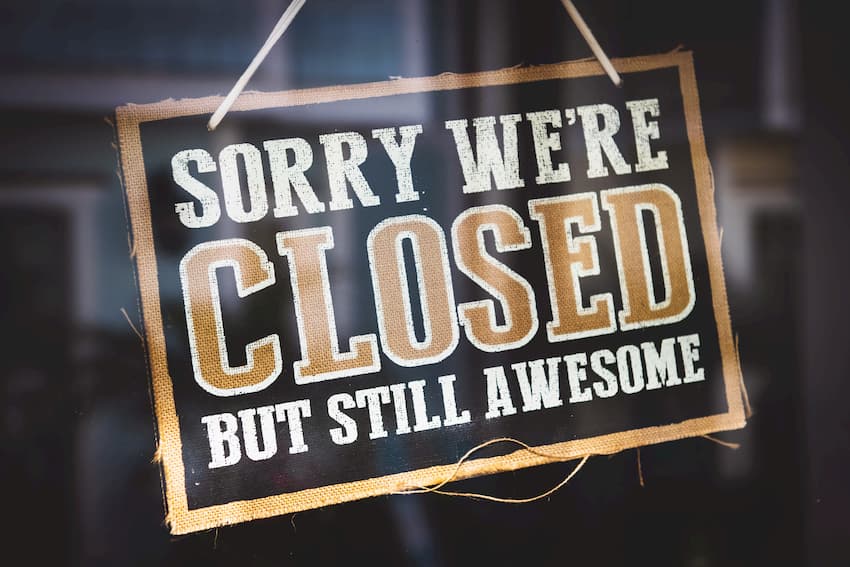 The Impact of COVID-19 on the Restaurant Industry
Even before COVID-19, restaurants were suffering from high overheads, not enough cash and many became reliant on tourists to survive.
Leaders in the industry and the owners of restaurants have created pressure groups attempting to provide rent holidays and debt relief without landlords being scared by a potential rent strike. Food costs, civic space, high rent and supply chains must be discussed for any benefits to become possible.
Addressing the Restaurant Crisis
Some experts believe COVID-19 will force the restaurant industry to adapt. Certain restaurants are now selling produce to the consumers right from their suppliers. Not only does this offer consumers an education, but it also provides more people with produce. Both consumers and critics are learning what factors dictate the cost. Some establishments have implemented a new model to complement dining at home by selling meal components including filled pasta, raw pastry and deli items.
Restaurants are adapting to COVID-19 by devising solutions based on simplicity and their communities. The possibilities are nearly endless because the restaurant industry has never faced these circumstances before. There will be many well-known restaurants that will not survive.
Surviving the COVID-19 Crisis
The UK is currently in the middle of the COVID-10 lockdown (slow release announced on Sunday). Although there is no way to predict when this will end, normal life will eventually resume. There has already been a drop of at least 40 percent in the leisure industry. Restaurants, casinos, betting shops and pubs are expected to remain closed for quite some time. To keep businesses afloat, costs are being cut, payments deferred, emergency loans arranged and staff furloughed.
Eventually, the number of individuals infected with COVID-19 will start to decrease. The result will be something close to normalcy.
The demand for celebrating the lifting of a confinement lasting for two months will be huge. If everyone goes to the pubs, an overcrowding risk will occur. This could trigger another wave of COVID-19. The government may need to place restrictions in phases to prevent the overcrowding of licensed premises. The re openings may be for restricted hours only. The reopening of different kinds of premises will most likely also be in phases.
Customers visiting leisure premises such as music venues, nightclubs and cinemas remain in closer proximity for a longer time. These types of premises may reopen at a later date. There may be restrictions involving serving customers at outdoor or indoor tables to prevent long bar queues. If this happens, the demand will require more staff members. Between the summer weather and the avoidance of enclosed areas, outdoor spaces will be extremely popular. Operators will need to renew their licenses for pavement cafes in preparation.
If this becomes a requirement, additional staff will be necessary for providing outdoor service. Overcrowding can be prevented by having entry constantly monitored by door supervisors. The customers must be kept at a safe distance from each other. Restrictions will probably be for peak times as well as throughout the entire day. There may or may not be enough door supervisors registered with the SIA to meet the potential demand.
Customer temperatures may need to be checked prior to being admitted entrance. This requirement would mean a lot of infra-red thermometers would need to be available. There may not be enough thermometers available to satisfy the potential demand. Staff members or door supervisors would then be required to record temperatures. Any individual showing signs of being infected must be denied entrance. Once again, the issue has come back to the availability of door supervisors. The problems with declining funds must also be addressed.
Many customers will not want to pay in cash due to concerns with viral transmissions. Specific requirements may be enforced at certain locations. More frequent cleanings will be necessary for the surfaces and touchscreens used frequently at betting shops. Chip cleaning may become standard practice at casinos. Every premise the public goes to will need to incorporate sanitation and hygiene into their practices.
Any changes necessary for a licence should be taken into consideration well before the possibility of reopening. Despite the lockdown, the councils are still processing applications. Operators need to think about any changes in conditions or hours to ensure structural alterations can be made while the business is closed. There are numerous steps the leisure industry should be taking in preparation for the lifting of the lockdown. The restrictions may be relaxed by the government sooner if some of these measures are already in place.
If the government lifts the restrictions too soon, there is a risk the premises will once again be instructed to close. This is exactly what happened in certain areas of China. The government is aware everyone wants to start living a more normal life as quickly as possible. The issue is a true celebration will be unable to be held until the virus has finally been defeated.
Related Articles