BE Furniture Sales stocks a range of weatherproof aluminium tables and chairs.
Our weatherproof aluminium tables and chairs are selected for their style, their durability and their craftsmanship.
Ideal for the home garden, restaurants, cafes, hotels and the patio.
Weatherproof Aluminium Chairs
Our aluminium bistro chairs can be bought in bulk to give both your indoor and outdoor seating a uniform look.
Weatherproof Aluminium Tables
We have 2 versions – the rolled edged aluminium bistro tables are fully weather proof , the budget rimmed edged tables are shower proof but cannot withstand long periods of rain and stackable for easy storage.
Weatherproof Aluminium Table & Chair Sets
These aluminium bistro sets are ideal for the home gardens, restaurants, cafes, pubs and hotels. They are also popular for indoor exhibition venues and food courts.
Nationwide delivery available on all of our outdoor weatherproof aluminium bistro sets.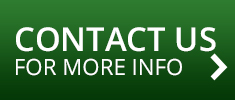 Related Articles