Looking for a simple yet effective way to modernise your café or bistro? Look no further than BE Furniture Sales' exclusive range of Square Table Tops, now available and crafted to meet the demands of bustling dining spaces. Our stunning collection offers nine elegant effects, including the sophisticated Alcantra Black Effect, the timeless White Marble Effect, and the warm Aged Pine Effect, all designed to blend with any décor seamlessly.
Offered in two convenient sizes, 60cm x 60cm and 70cm x 70cm, these table tops provide an effortless solution for those seeking to update their tables without needing a complete renovation. Whether you aim for a minimalist feel with our Grey Wood Effect or a welcoming atmosphere with our Natural Wood Effect, our extensive selection is perfect for your establishment.
Visit BE Furniture Sales – Table Tops today to explore the possibilities and redefine your dining space. Make a statement with our Square Table Tops for Cafes & Bistros, and embrace the opportunity to enhance your venue's aesthetic with this chic and versatile offering!
Square Table Tops – 60cm x 60cm
Square 60cm x 60cm table tops.
Square Table Tops – 70cm x 70cm
Square 70cm x 70cm table tops.
Nationwide delivery on our square table tops via couriers, pallets and our fleet of vehicles.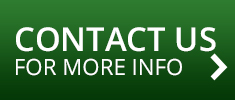 Related Articles