Outdoor seating provides an ideal way to reduce contact between cafe customers whilst dealing with the current COVID situation.
BE Furniture Sales has created a range of cafe outdoor seating that have been selected for their durability. Our outdoor seating is easy to store with wipe clean surfaces making it ideal for cafes, bistros and restaurants to set up and maintain.
BE also offers bulk buy discounts on most of its outdoor seating.
Cafe Outdoor Seating Sets
Our outdoor seating sets are available in a range of materials and available in four or two seater sets.
Cafe Outdoor Seating
Our cafe chairs are light weight and ideal for stacking and storing away.
BE Furniture Sales offers nationwide delivery on all cafe outdoor seating.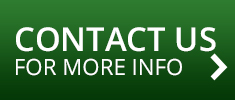 Related Articles